At Sonneveld, we're more than just a company – we're a family of passionate individuals who share a deep passion for the art of baking. Our journey started more than 65 years ago, and today, we stand as an industry leader, driving innovation in bakery ingredients. Our success has been fueled by the dedication and commitment of our people, who embody our core values: Inspiring, Ambitious and Involved. Further more we also embody the core values of Orkla, such as being thrustworthy and brave. 
Join our team of ambitious team
We are a dynamic, medium-sized company with a leading position within the baking sector. With more than 250 employees worldwide, we are constantly on the move and continuously looking for opportunities for growth. We have three locations (and production sites) in the Netherlands, in Papendrecht, Waddinxveen and Duiven. We also work from Belgium, England, France, Hungary, the USA and China with our own sales organization.
Continuous Learning and striving for excellence: Our commitment to excellence means we never stop learning. Sonneveld offers its employees opportunities to develop further, including through its own Production Academy and the Orkla Academy. You can also grow internationally. We continually challenge ourselves to push boundaries and achieve greater heights. Join us, and you'll be part of a team that's always reaching for more.
Innovation is Our DNA: We foster a culture of innovation where your ideas can turn into game-changing solutions. Our R&D teams are continously exploring how we can improve and develop the next generation of bakery ingredients, and your ambition can drive this progress forward.
Team Spirit: At Sonneveld, we work as a close-knit team, valuing collaboration, and open communication. We believe in the power of teamwork to accomplish our goals and celebrate our successes together.
Community Engagement: We're not just committed to our customers; we're dedicated to the community. Our involvement in various networks reflects our passion for making a positive impact beyond the world of baking.
Baking is in Our DNA: We are united by our love for the bakery. Our passion for creating exceptional bakery products is what drives us to excel in every task, every day.
If you are an individual who embodies these core values and has a passion for the world of bakery, then Sonneveld is the place for you. Join our team, and you'll not only be part of a dynamic and growing company but also a community of like-minded professionals who are inspired, ambitious, and deeply involved in creating a better future for bakery.
Come be a part of our story. Explore exciting career opportunities at Sonneveld and let your passion for bakery shine!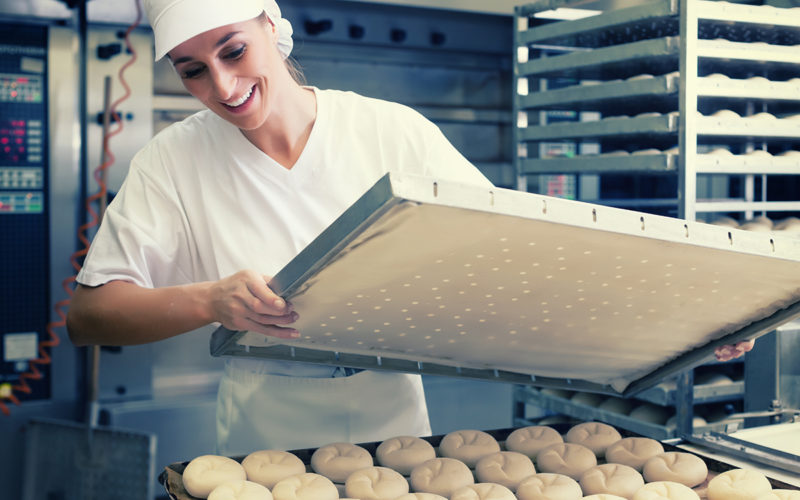 We handle your personal data with care
When you apply to a job, we collect your data to process your application and to contact you. Depending on the duration of the procedure, we will never store this data for longer than four weeks and then delete it from our systems. If we want to store your data for a long time, we will only do this if you give written permission for this.
Our sustainability goals
At Sonneveld, we contribute to sustainability. Read more about how we do this via the link below.