Goldwax 250 is a high-grade product with the most effective releasing properties, intended for products that are extremely difficult to release, such as sugar loaves and waffles.
•
Extremely effective releasing properties for products that are difficult to release
•
Less waste and cost-effective in use
•
Short shelf-life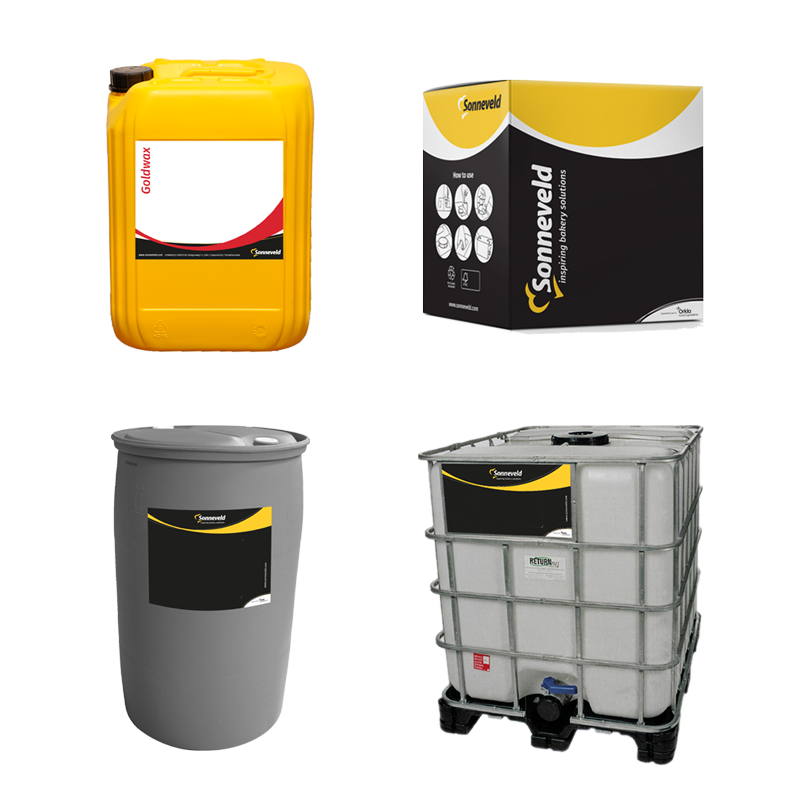 10L Bag-in-box, 20L Jerrycans; 210L Drums; 1000L IBC container
All Goldwax releasing agents have a base of vegetable oils and wax. Thanks to its highly effective releasing properties, Goldwax has many applications. It has been specifically designed for releasing confectionery products with high sugar and protein contents.