ProSon Freeze is a premium quality, easy-to-dose bread improver in block form that provides extra tolerance during freezing processes. It is more efficient and cost-effective because large batches can be produced at the same time.
•
High tolerance in dough-retarding processes
•
More evenly-sized crumb and a more delicate structure
•
Concentrated product suitable for all breads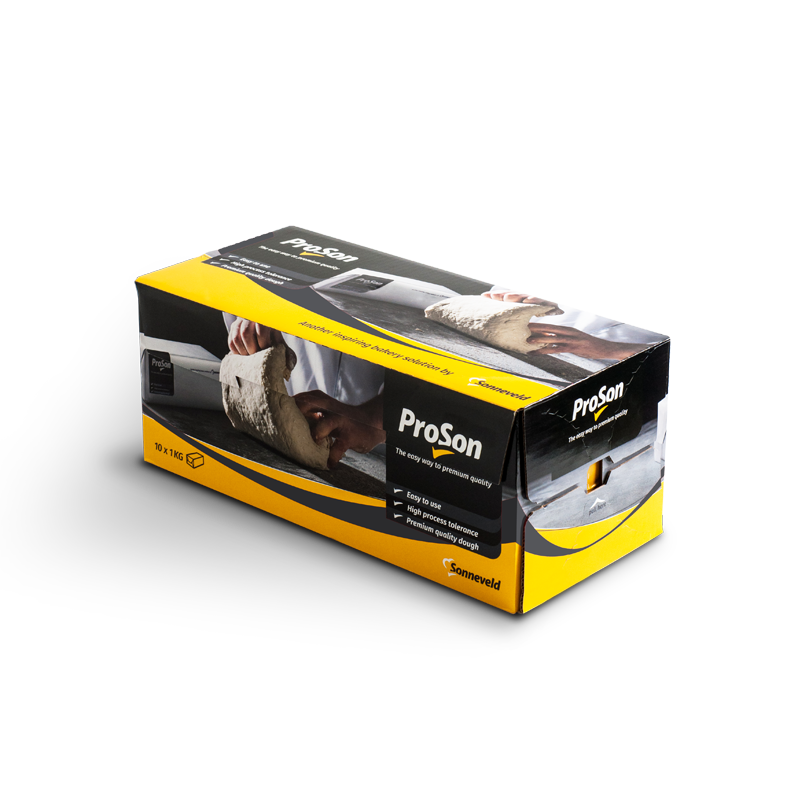 0,5-1,5% on top 3% stand alone
About ProSon block bread improvers
ProSon is a block bread improver that combines the advantages of paste and powders in a single product. ProSon is specifically developed for bakers who are looking for convenience and good quality. Breads baked with ProSon have a surprisingly short bite, combined with superior softness.