Release sprays for small production runs
Release and depan all your baked goods easily and quickly thanks to the handy sprays!!
These release agents are packaged in a handy aerosol can, so you can quickly and easily apply release agents when having small production runs. The release agents in these sprays are based on vegetable oils and wax. The sprays adhere perfectly to the surface of the baking tin or bread pans, to guarantee perfect release of your bread and pastry products every time!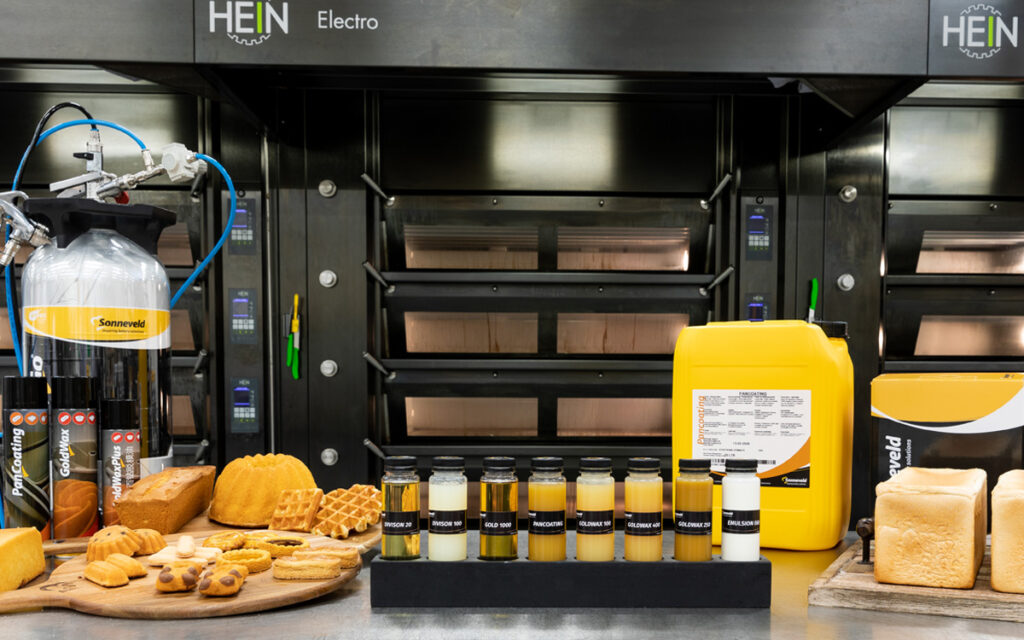 Different sprays for different situations
Each product has its own recipe and composition. Because every product is different, you need different release agents that ensure that the baked end product comes out of the baking tin flawlessly. We therefore offer a handy solution for every type of end product. All our release agents are based on vegetable oils and waxes.
Pancoating Spray for releasing bread
Pancoating Spray is a universal release agent in a handy spray can. With Pancoating Spray you can release and depan a broad range of bread products, as well as pastry products with a high fat content. Pancoating is also suitable for chilled or frozen dough products. In addition, Pancoating can be used in the professional kitchen as a non-stick spray for preparing meals such as pancakes or fried eggs. The spray can be applied to a frying pan, grill or waffle iron.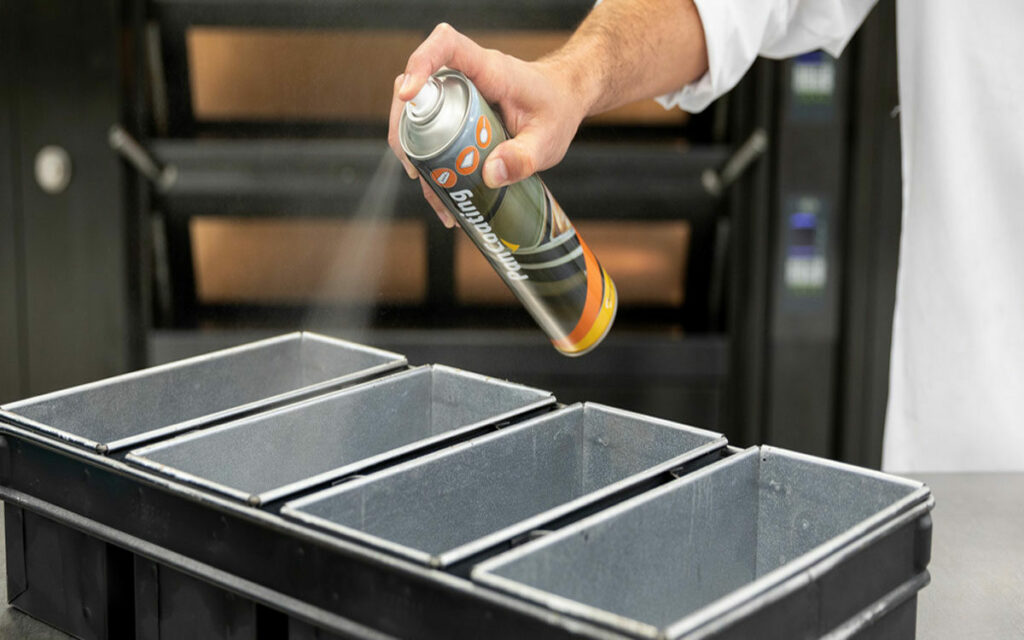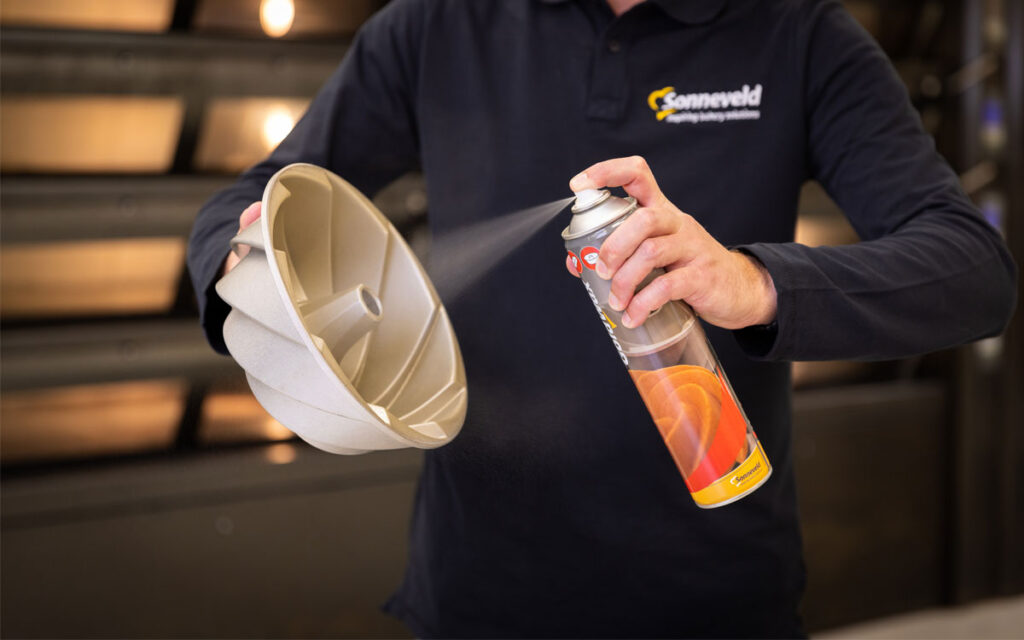 Goldwax Spray for releasing pastry
The Goldwax range has been specially developed for releasing pastry products with a high sugar or protein content and is therefore the ideal release agent for pastries. Thanks to its high release force, the Goldwax Spray ensures that your bread and pastry creations come out of the moulds and tins undamaged every time. Goldwax Spray consists of vegetable oils and waxes. With a handy spray can for the confectionery you can release your products cleanly, quickly and easily!
Divison Spray for dough hoppers, knives and cutting / slicing machinery
The Divison Spray is ideal for greasing dough hoppers, knives, cutting machines and workbenches. By using Divison spray on your workbench, you need less flour when preparing bread. This ensures less dust formation in the bakery and a cleaner working environment. The Division spray is also based on vegetable oils.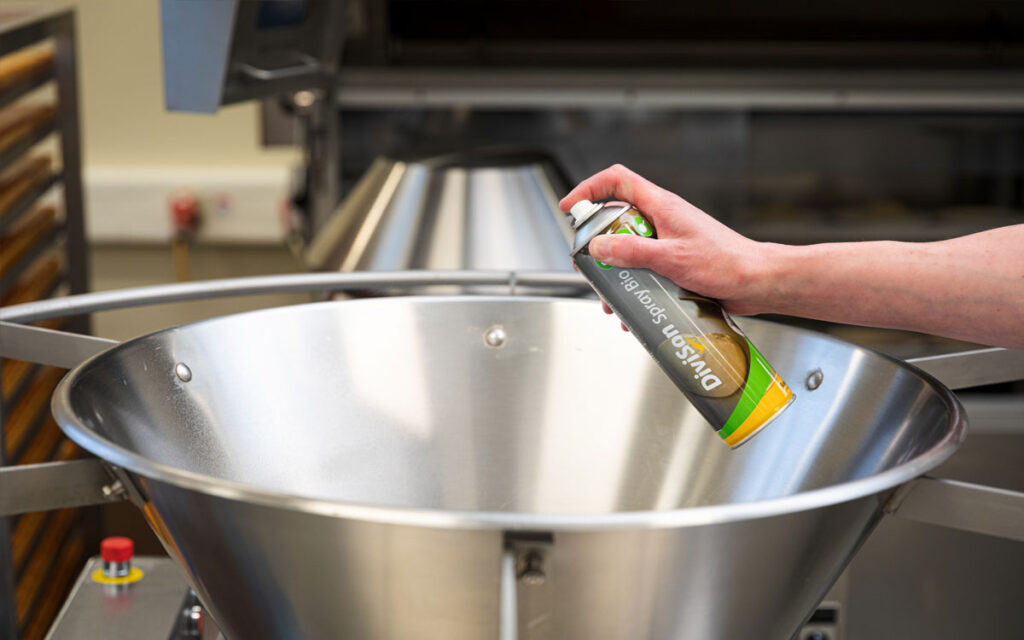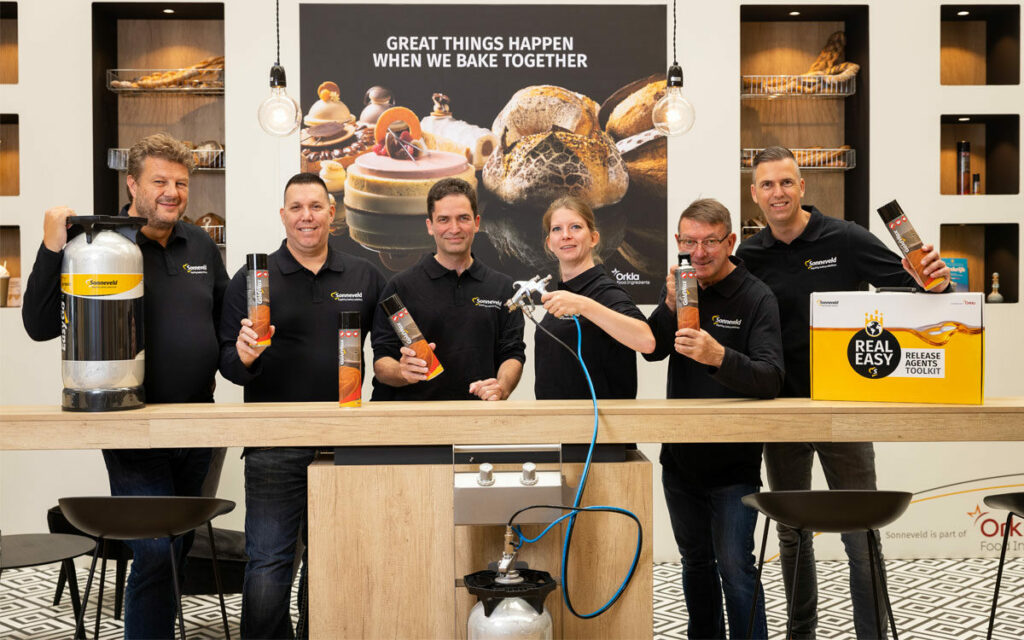 Discover our release solutions and equipment
Would you like to get started with one of our release agents or request a sample? Complete the interest form and we will contact you as soon as possible to discuss the possibilities and benefits for your bakery. If desired, we will guide you step by step to find the best solution together. Our baking technical advisors from the Technical Solution Group are ready to help you.